What is Professional Attire?
When it comes to dressing for the job you want, it pays to look the part. Professional attire is all about looking sharp, polished and put-together. Whether you're a CEO or an entry-level employee, mastering the art of professional attire can give you an edge over your competition. Here's what to know about wearing the right clothes for the job.
Professional attire is not just about how fashionable or expensive your clothes are. It's more about selecting pieces that present your best qualities and reflect your personal style, while still being appropriate for the office. In other words – dress like who you want to be! You don't necessarily need to own designer labels or the most expensive items in order to look smart and sophisticated. You just need to ensure your clothing and accessories are in good condition, fit properly and are suitable for the workplace.
Professional attire also depends on your industry. Business casual looks vary between office environments, with some workplaces being more formal and others more relaxed. Trying to stick with clean lines, muted colors, and well-tailored pieces generally works no matter where you're employed. Consider getting familiar with industry-specific dress codes before you start your job so you don't get caught off guard come your first day at work.
Clothing Essentials
When it comes to professional attire there's a few things you should keep in mind. First and foremost, dress for the job you want! Show off your style while still looking polished. The key is to showcase your personality while still looking put together.
When considering what to wear, always check the company's dress code. It's also important to remember that it's always better to be overdressed than underdressed. When in doubt, go for the more formal look. Nothing screams "professional" like a sharp suit or tailored outfit.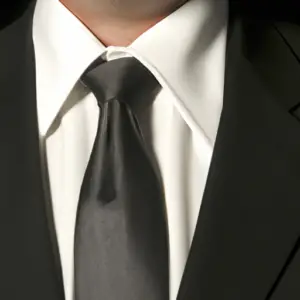 In terms of do's and don'ts, try to include timeless pieces in your wardrobe. Avoid bold colors (unless they're part of your company's dress code) and flashy clothing. Stick to muted tones and classic cuts. And don't forget about the details; accessories can make all the difference when going for a professional look.
Accessories
When it comes to nailing the professional look, accessories are key. Even the most basic of outfits can be elevated with the right pair of shoes, bag and jewelry. There's a lot of ways you can jazz up your style – let's get into it!
Shoes
Let's start from the bottom up. Shoes might be the least visible accessory when it comes to professional attire, but that doesn't mean they're any less important. They should be shiny, well-polished, and in good condition. Loafers are usually a safe bet for men, and pumps for women, but there's really no set rule about which type is best. It's all about finding something comfortable that matches your outfit.
Bags
Professional bags should be minimalist, neutral-colored and structured. You want something that looks clean and sophisticated, like a well-made briefcase or leather tote. Backpacks and drawstring bags are out of the question, unless you know you won't be wearing your bag.
Jewelry
When it comes to jewelry, keep it simple. Big statement pieces are distracting, and don't add anything to your overall look. Stick to small earrings or one dainty necklace. If you're wearing a watch, make sure it looks neat and fits well on your wrist.
Conclusion
And there it is, readers – the low-down on looking sharp in a professional setting. I've just given you the rundown of all the must-haves for a killer look: from smart slacks, to designer shoes, to subtle jewelry and accessories. Now, one final touch to finish off that job-ready look: grooming! That's right: hair, makeup and even fragrance can take an outfit from 0 to 100 real quick. So get out there, clean up nice, and make sure your look is as swanky as can be.
Now, when it comes to dressing for work, remember: it pays to dress like a pro. Or, if you'd rather follow the words of Coco Chanel: \
Professional Attire FAQ
What are the 5 don'ts in dressing professionally?
As someone who has been in the business world for a long time, let me tell ya, I've seen some fashion fails in my day. To keep ya in the know, here are five don'ts of dressing professionally:
First of all, don't forget the shoes! And please, choose the ones that match. Nothin' says \
What are some do's and don'ts of professional attire?
As a professional, it is important to dress for success. Here are some of my top do's and don'ts when it comes to professional attire. First and foremost, do choose clothing that's appropriate for the setting and occasion. This means wearing a suit and tie or a dress that's not too tight or revealing. Additionally, make sure the clothing is clean and wrinkle-free, and that it fits properly. Don't forget small finishing touches such as a belt, shoes, a watch, and a tailored haircut. Secondly, do avoid wearing anything overly eye-catching, like bright colors, wild patterns, jewelry, or statement pieces. Keep it simple and elegant and you won't go wrong. Lastly, don't overdo it when it comes to fragrances and colognes, as it may become a distraction in a professional environment. Being appropriately dressed and groomed can go a long way towards making a good impression in the workplace.
How do you dress stylishly at work?
When it comes to dressing stylishly at work, I'm always on the lookout for unique, expert tips. Here's what I've learned: First of all, don't be afraid to splurge and invest in timeless pieces such as a great blazer or a classic pair of trousers – they can give any outfit a professional, polished look. Secondly, accessorize and mix patterns. Choose neutral colors like black and navy, then add a statement piece like a patterned scarf or tie to give your look a bit of zing. Finally, pay attention to the details – cufflinks, belts, and watches can really help to pull an outfit together. And of course, always keep comfort in mind – you want to feel as good as you look!
styling tips for professional attire
As a professional, it's important to make sure you look the part. From dress shirts to suits and blazers, there are plenty of ways to ensure you make the right impression. Here are some of my top tips for styling professional attire.
First, never be afraid to bring a pop of colour to your look. One of the best ways to do this is with a bright tie or pocket square. Don't go for one that looks garish–aim for something that's subtle but effective.
Second, mix and match. If you're heading to a meeting or job interview, consider pairing a classic navy blue blazer with a unique patterned shirt. It's a look that's both sophisticated and stylish.
Third, accessories matter. Invest in a stylish yet practical watch or cufflinks that can pull your look together. A nice leather briefcase or messenger bag can also be a great way to show off your professional style.
Finally, pay attention to details. Invest in a quality pair of dress shoes and make sure they're clean and polished. If you really want to go the extra mile, add something special like a pocket square or lapel pin.
Following these tips can help you look professional and put together. With the right styling, you can look great in any professional setting and be sure to make a good impression.