Stylish Outfit Ideas for Plus-Size Women
Feelin' Fly in Plus Size: How I Style My Outfits
Hey, lovelies! I'm here to talk to y'all about one of my favorite things: plus size fashion! As a plus-size person myself, I know how important it is to feel confident and stylish in our outfits. So, let's get right into it and talk about how to style those plus-size outfits that'll make you feel fly as hell.
First of all, let's define plus size fashion. It's all about clothing that's specifically designed for those who wear sizes above a certain range. Plus size fashion is inclusive and diverse, catering to many different body types.
Now, you might be wondering why it's so crucial for plus-size folks to feel stylish. The answer's simple: fashion is an art form that allows us to express ourselves and showcase our personalities. Everyone deserves to feel confident and beautiful, no matter their size.
Tips for Styling Outfits: Looking Fabulous as a Plus Size Gal
Now that we've established the importance of plus-size fashion, let's dive into the nitty-gritty of how to create stylish outfits that make you feel amazing. The first and most crucial tip is to find clothes that fit your body properly. There's nothing more frustrating than clothes that are too small, too big or just plain unflattering. Don't be afraid to try on different sizes and styles until you find what works for you.
Another key tip is to embrace color and prints. We've been told for so long that black is slimming, but that doesn't mean you have to limit yourself to dark, drab colors. Wearing bold colors and fun prints can be just as slimming and stylish when paired with the right pieces. Be adventurous and play around with different color combinations, leopard print and polka dots, anyone?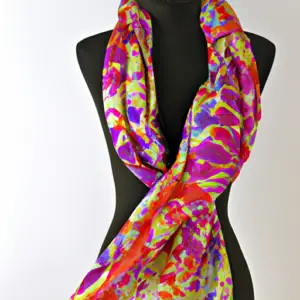 Accessories and layering are also fabulous ways to add some oomph to your outfit. Jewelry, scarves, belts, bags and hats can all elevate a basic outfit to something more interesting. Layering can also be great for changing up your look, try layering a denim jacket over a dress or wearing a turtleneck under a sleeveless top. The possibilities are endless!
If you're struggling with ideas for outfits, take inspiration from stylish plus-size fashion bloggers, such as Lovely Life of Leah's post on dressing for your body type. A few examples of stylish outfits that flatter plus-size bodies include a colorful dress with a blazer, an oversized shirt with slim jeans, and a jumpsuit with a structured jacket.
In conclusion, the most important thing when styling outfits as a plus size gal is to explore and experiment to find what works for you. Play with color, prints, accessories, and layering to create outfits that make you feel confident and happy. And remember, fashion should always be fun and expressive, so don't be afraid to try something new!
Get Inspired: Stylish Plus Size Outfit Ideas
Let's face it, finding stylish and flattering outfits when you're plus size can be a challenge. But fortunately, with the right tips and inspiration, you can look and feel fabulous in whatever you wear. Here are some examples of stylish plus size outfits to inspire your next fashion choice!
A Colorful Dress with a Blazer
Don't be afraid to embrace bright colors and bold prints! If you want to make a statement, a bright and colorful dress is a great way to do it. Pair it with a tailored blazer for a chic and professional look. The blazer should be fitted in the shoulders but not too tight that it pulls across your chest. Go for a longer length blazer that falls near your hip as it will make your legs look longer. Complete the look with a pair of nude pumps and minimal accessories.
An Oversized Shirt with Slim Jeans
Elevate a classic oversized shirt by pairing it with slim-fit jeans. Choose jeans with a high waist that flatters your curves and the shirt should be tucked in in the front or knotted for a polished and stylish look. Add a simple belt to cinch your waist and accessorize with statement sunglasses and some hoops earrings. Voila! you have a fashionably sleek outfit that you'll wear more often than you think.
A Jumpsuit with a Structured Jacket
Jumpsuits are not just for slim people. This versatile piece is perfect for dressing up or down, and with the right touches, you can make it look amazing. Pair your favorite jumpsuit with a structured jacket that has a great shape and modern style. Go for a single-breasted blazer or denim jacket with shoulder pads that give dimension to your body shape. Lean into fun with a colorful clutch and statement boots or keep it elegant with simple heels.
Experimenting with fashion and finding your personal style can be a fun and rewarding experience. These outfit ideas are just a starting point for you to embrace your curves and let your fashionista run wild! Remember, the most important thing is to find clothes that fit you well, make you feel comfortable and confident, and showcase your unique style.
Conclusion: Learn to Love Your Style as a Plus-Size Fashionista!
Well, there you have it – my tips for styling plus-size outfits that will have you feeling confident, stylish, and ready to conquer the world! Remember, finding the right fit is key, so take the time to find pieces that flatter your body shape and make you feel amazing.
When it comes to color and print, don't be afraid to experiment – bright hues and bold patterns can be incredibly empowering! And don't forget the power of accessories and layering to add extra interest and texture to your outfits.
Now that you have some inspiration for stylish outfits, it's time to have fun and experiment with your own style! Fashion should be fun and empowering, regardless of your size, so embrace your curves and let your personality shine through in your outfits.
Don't be afraid to step outside your comfort zone and try something new – you might just discover a new go-to look that you love. And remember, the most important thing is to feel confident and comfortable in your own skin – that's what truly makes a fashionista! So go out there and show off your amazing style!