Refresh Your Wardrobe for Summer with Women's Fashion
I'm all in for summer fashion!
Hey there, fashion lovers! Are you excited for the summer season? I sure am! As a fashion enthusiast, I love incorporating summer staples into my wardrobe. From breezy tops to trendy shorts and flowy dresses, summer fashion is always fun and fresh. In this blog, I'll share some of my favorite summer fashion trends and tips that will help you stay cool and stylish throughout the season!
The Basics: Let's Get Started!
Alright, let's dive into the basics of summer fashion! When it comes to putting together a stylish summer outfit, there are a few key pieces that you'll need in your wardrobe. First up, trendy tops are a must-have. Whether you prefer to keep it casual with a graphic tee or dress it up with a chic blouse, there's a top out there for every style.
Next, let's talk about stylish bottoms. From denim shorts to flowy skirts, there are so many options for summer bottoms. I personally love a good pair of high-waisted shorts, but you should choose what makes you feel comfortable and confident.
Finally, don't forget about essential accessories! Sunglasses, hats, and jewelry can all add an extra pop to your outfit. Plus, they can help protect you from the sun while you're out and about.
Summer Color Trends
Summer is the perfect time to experiment with bright, bold colors. Whether you prefer vibrant neons or soft pastels, there are plenty of trendy options for your summer wardrobe. One color that I can't get enough of this season is bright yellow. Not only is it a cheerful, sunny shade, but it looks fantastic on all skin tones. Another color trend this summer is pastel hues. From pale pink to mint green, pastels are a great way to add a touch of femininity to any outfit. Whether you choose to wear them head-to-toe or mix them in with neutrals, pastels are an easy way to stay on-trend this season.
For those who prefer a more minimalist look, monochromatic outfits are also popular this summer. This involves wearing different shades of the same color from head-to-toe, which creates a chic, streamlined look. It's especially impactful with neutrals like black, white, and beige.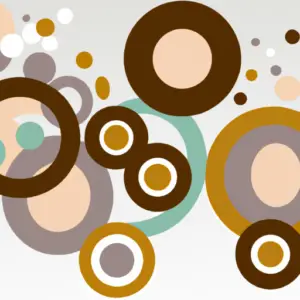 Don't be afraid to mix and match these color trends to create a fun, unique look. For example, try pairing a bright yellow top with pastel pink shorts or layering monochromatic pieces in different textures to add dimension to your outfit. The possibilities are endless!
If you need more inspiration, check out this article for some stylish summer outfit ideas and tips: https://lovelylifeofleah.com/stylish-summer-outfits-for-women-ideas-and-inspiration/
4. Summer Style Tips: Bring Your A-Game
Summer is here! To help you stay cool and look your best, I've rounded up some of my favorite summer style tips. Here are a few expert tips to help you bring your A-game:
Layer Your Look
When it comes to summer style, layering may seem counterintuitive. But this is actually a great way to add depth and dimension to your outfit while still staying cool. My go-to is a lightweight kimono or cardigan over a tank or short sleeve top. This adds a bit of coverage without adding bulk or trapping in heat. Plus, it's an easy way to switch up your look from day to night.
Mix Prints
If you're feeling bold and adventurous, mixing prints can add visual interest to an otherwise simple outfit. However, it's important to remember some foolproof rules. Stick to prints with similar colors or patterns. For example, stripes and polka dots can work well together if both have a similar scale. And make sure to keep the rest of your outfit simple to avoid a chaotic look.
Add Texture
Texture is key to keeping a summer outfit from falling flat. Incorporate pieces that have a bit of texture, like a woven bag or shoes with braided details. Layering delicate necklaces or adding a fringed scarf can also add visual interest. The goal is to use texture to showcase your personal style and make your outfit pop.
With these summer style tips in mind, you'll be ready to take on the heat in style. Remember that confidence is key, so embrace your personal style and make it your own!
Get Ready to Slay this Summer with These Must-Follow Fashion Tips!
Well, that's it folks! We've reached the end of our summer fashion guide, and I hope you're feeling excited and confident about your style options for the hottest season of the year. To recap, we've covered everything from trendy tops to stylish bottoms and essential accessories that will help you stay cool, comfortable, and stylish all summer long.
But before you run off to try out these fashion tips, remember that confidence is the key to any great outfit. No matter what you're wearing, make sure you wear it with pride and own it. Remember, fashion is about expressing yourself, so don't be afraid to take risks and try out new things.
Some final tips to keep in mind this summer include layering your look for added dimension, mixing prints for a bold statement, and adding texture to your outfits with fringe, lace, or other interesting fabrics. And most importantly, don't forget to have fun with your fashion choices!
Thanks for reading, and happy shopping!