Look Fab in Summer's Trendiest Clothing
The Lowdown on Trendy Summer Clothing
Hey there, fashion lovers! Are you ready to rock your summer wardrobe? I know I am! As temperatures rise and days get longer, it's important to look and feel good in your clothes. In this article, I'll be sharing some expert advice on how to stay on-trend this summer and provide some style inspiration for your wardrobe. Whether you're hitting the beach, going on a picnic, or just spending time outside, having the right clothes and accessories can make all the difference. So, let's get started!
First things first, what do we mean by "trendy summer clothing?" This refers to clothes that are not only practical for warmer weather, but also fashionable and up-to-date with current trends. Think bright colors, bold patterns, and light, breathable fabrics. From flowy dresses to cool shorts, there's a wide variety of pieces to choose from. In this article, we'll explore some of the most popular styles and how to choose the right ones for your body type.
So why is it important to look fabulous in the summer? Well, for one, it can boost your confidence and make you feel great about yourself. Plus, it's a fun way to express your personal style and show off your creativity. And let's face it, who doesn't love getting compliments on their outfit? So, let's dive in and discover some amazing ways to up your summer fashion game!
If you want even more style inspiration, check out this awesome article from Lovely Life of Leah. Happy shopping!
Get My Fashion Fix: Different Kinds of Trendy Summer Clothes That Will Spell Fabulousness
As a fashion enthusiast, nothing beats the feeling of flaunting chic and trendy ensembles during summer. Apart from the confidence boost that you get from wearing must-have clothing pieces, looking fabulous in high temperatures is essential for comfort. In this article, I will share with you the different types of trendy summer clothes that will keep you stylish all season long.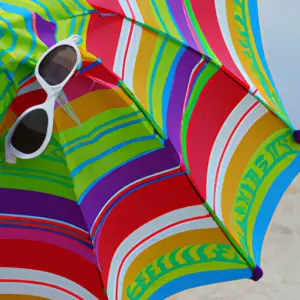 Dresses are the epitome of summer fashion. From maxi to mini dresses, they come in various styles and prints that cater to different tastes. For a relaxed and easy-breezy option, a sundress with spaghetti straps is perfect for running errands or a beach day. On the other hand, a flowy maxi dress in vibrant colors paired with sandals or wedges creates an instant chic summer vibe.
Shorts
Shorts are a summer staple for most people. They come in different lengths and styles. However, not all shorts suit every body type. Petite girls can opt for a high-waisted pair of denim shorts to lengthen their legs and create the illusion of height. For curvier figures, biker shorts or loose Bermuda shorts are more flattering than tight-fitting shorts. Skorts are also a great option that combines the functionality of shorts with the elegance of a skirt.
Tops
When it comes to tops, off-shoulder and crop tops have been trending for some time. However, for a classic look, opt for a breezy blouse or shirt that is both comfortable and chic. A printed crop top matched with culotte pants or high-waisted shorts creates a modern and sophisticated ensemble. A loose-fitting tank top in a neutral color or a bandeau top paired with a maxi or midi skirt offers a bohemian summer look that is suitable for any occasion.
Skirts
For a touch of femininity, skirts are the perfect option. Mini skirts add sass and edge to an outfit while midi and maxi skirts exude elegance and sophistication. For a modern take, a pleated midi skirt in bright colors or prints paired with a graphic tee and sneakers creates an effortless, trendy look. Pencil skirts are also an excellent option for a formal summer look or office outfit.
Choosing the Right Pieces for My Body Type: A Guide to Summer Fashion
Summer is the time of year when I get to show off my favorite outfits and make a fashion statement. But, knowing which pieces fit my body type is crucial to pulling off a stylish and comfortable look. Here are my tips for choosing the right pieces for each body type:
Pear-shaped body
If you have a pear-shaped body like me, opt for A-line dresses and skirts. These styles accentuate the waist while flaring out over the hips. High-waisted shorts or pants with a flare leg can also complement this body type. Avoid skinny jeans and fitted tops that draw attention to the hips.
Apple-shaped body
For those of us with apple-shaped bodies, choose tops with V-necks to create the illusion of a longer torso and draw attention away from the midsection. A-line dresses with a defined waistline can also enhance this shape. Avoid belts or any tight-fitted clothing around the waist area.
Hourglass figure
For the fortunate hourglass figure, choose pieces that accentuate the waistline. Wrap dresses or fitted tops can bring focus to this area, while high-waisted skirts or shorts can further enhance the curvy shape. Avoid overly loose-fitted clothing that detracts from the natural shape.
Rectangular shape
For those with a more rectangular shape, go for clothing that adds dimension and creates the illusion of curves. Ruffles, pleats, and layered tops can create a more feminine shape. Straight-legged pants or shorts can also elongate the legs. Avoid baggy clothing that adds no additional shape or definition.
By keeping these tips in mind when choosing trendy summer clothing pieces for my body type, I can feel confident and fabulous while staying comfortable in my own skin. Happy shopping!
Tips on Pulling Off a Stylish Look
Alright, I'm going to let you in on a little secret. Pulling off a stylish look isn't all about having the perfect outfit. In fact, it's all about how you style the outfit and accessorize it. Trust me, I've been in the fashion game for a while now and I've learned a thing or two. Here are my tips on how to pull off a stylish look:
Think outside the box
The key to pulling off a stylish look is to not be afraid to take risks. Don't stick to the same old outfits, try new things and mix and match pieces. Experiment with different colors, fabrics, and textures. You never know what combination might just work for you.
Add accessories
Accessories are a game-changer when it comes to styling an outfit. They can take an outfit from casual to chic in no time. Experiment with adding a statement necklace, a pair of bold earrings, or a set of bangles to your outfit. Not only will they complete your look, but they'll also add some personality to your outfit.
Wear the right shoes
The final touch to any outfit is the shoes. Wearing the right shoes can take an outfit from okay to fabulous. So, choose wisely. Heels instantly add elegance to any outfit, while sneakers add a touch of cool to a casual outfit. Just make sure the shoes you choose are comfortable and match the outfit you're wearing.
So there you have it, my top tips for pulling off a stylish look. Remember, fashion is all about having fun and expressing yourself. So, don't be afraid to experiment and try new things. You never know, you might just discover your new signature style.
5. Conclusion – It's all about the summer style!
Well, folks, we've covered a lot of ground on trendy summer clothing. I hope you found some inspiration and ideas on how to bring out your best summer fashion! Remember, the summer is all about fun, sunshine, and fabulousness, and there's no better way to express that than through your wardrobe!
By now, you should know about the different types of trendy summer clothing pieces, including dresses, shorts, tops, and skirts. You should also have gained insight into how to choose the right pieces for your unique body type, whether you're pear-shaped, apple-shaped, hourglass-shaped, or rectangular-shaped.
But it's not just about choosing the right pieces. It's also about pulling off a stylish look that showcases your personality and individuality. And to do that, you've got to think outside the box, add accessories to your outfit, and wear the right shoes!
So, don't be afraid to experiment with fun patterns, bold colors, and unique designs. With these tips and tricks, you'll be ready to take on the summer in style!