Finding Affordable Shoes on a Budget
Step Up Your Shoe Game without Breaking the Bank
When it comes to shoes, I am always on the lookout for great deals. Affordable shoes can help me stay in style without draining my bank account. For me, affordable shoes mean products that don't compromise on comfort, quality, and style. Too often, we pay a high price just to stay fashionable, but there are ways to get around this trap.
So why is finding affordable shoes important? For starters, it enables you to buy more than one pair at a time, allowing you to match your shoes with different outfits. Additionally, it can help you take your fashion game to the next level without breaking the bank.
Tips for Scoring Affordable Kicks
Yo, my fellow shoe lovers! I know the pain of wanting to stay on trend but not wanting to break the bank on designer kicks. Fear not! I've got some dope tips on how to find the perfect shoes without sacrificing your savings.
Do Your Research Online
First things first, hit up the internet, my peeps! Scope out those online stores and hunt for those sales. Be sure to sign up for the email lists of your favorite shops to stay up to date on discounts and promos. You can also check out websites like RetailMeNot to see if there are any coupons available for your go-to stores. Plus, online shopping means you can compare prices and reviews from different sources with ease.
Hit up Consignment & Thrift Shops
Aw yeah, it's time to get thrifty! Don't sleep on consignment and thrift stores, my friends. They often have gently used designer shoes at a fraction of the cost. Keep an eye out for shops in your area and make sure to go back frequently, as their selection changes often. Pro tip: If you're able to donate your gently used shoes to these stores, they may offer you store credit or discount for your next purchase.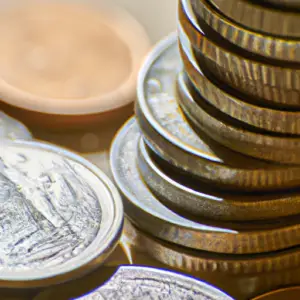 If you're really on a budget, you may want to consider shoes made with alternative materials such as canvas, faux leather or vegan leather. These options are often more affordable than real leather kicks, but still provide the trendy aesthetic you're looking for. Plus, it's a more environmentally-friendly choice than buying real leather.
Reuse and Revamp
Before you throw away, think twice! Take a look at the shoes you already own and see if any need a little TLC. A good cleaning or a fresh coat of paint or polish can do wonders to revive a pair of kicks you thought were on their last legs. DIY hacks and tutorials are abundant on the web and YouTube, so don't be shy to give it a go.
So, there ya have it, fam. These are just a few tips on how to score fresh kicks at a reasonable price. But there are plenty of ways to find shoes that fit our budgets, just gotta keep hustling. And for more pro tips, I highly recommend checking out Lovely Life of Leah's article about what to look for in affordable shoes here. Rock on, shoe enthusiasts.✌️
Find Your Perfect Fit: How to Score Affordable Shoes That Look Expensive
Well, that's it for my top tips on finding affordable shoes that look like a million bucks. But before you run off to snatch up some great deals, let's recap what we've learned so far.
First, it's important to define what affordable means to you. Are you on a strict budget, or are you looking to save a few extra dollars while still treating yourself to quality shoes?
Next, we talked about some helpful tips for finding affordable shoes. From researching online stores and their sales to considering alternative materials, there are plenty of creative ways to snag stylish shoes without breaking the bank.
Finally, I encourage you to get out there and start shopping! Don't be afraid to try on a few different sizes and styles, and remember that patience and perseverance pay off in the end.
So whether you're looking for a new pair of sneakers or some chic sandals for the summer, I hope these tips have helped you find your perfect fit.