Creating a Stylish Monochrome Outfit
Ready to Discover the Magic of Monochrome Outfits?
Hey there, fashion lovers! Are you tired of always feeling unsure about what to wear? Do you want to make a statement and turn heads wherever you go? Well, get ready to embrace the power of monochrome outfits!
Now, you might be thinking, "But aren't monochrome outfits just plain boring?" Far from it, my friend! With the right color palette and accessories, monochrome outfits can be anything but dull.
In this post, I'll guide you through the steps of creating a stunning monochrome outfit that will make you stand out from the crowd. So, let's get started!
Defining "Monochrome" and How to Make it Work for Your Outfits
When it comes to fashion, monochrome outfits can make quite the statement. But what exactly does it mean? Monochrome, simply put, means dressing in only one color. This can be black, white, grey, or any other hue you choose. And while it may seem limiting at first, monochrome outfits can actually be quite versatile and fun to style.
One of the key benefits of monochrome outfits is that they create an elongating and slimming effect. By dressing in one color from head-to-toe, you create a continuous line that makes you appear taller and leaner. This is especially true if you opt for darker colors, such as black or navy, which can give a flattering silhouette to any body type.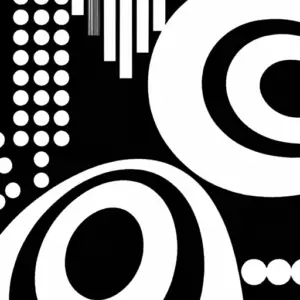 However, it's important to note that "monochrome" doesn't necessarily mean "boring". You can still mix and match different shades and textures of the same color to create depth and interest in your outfit. Additionally, you can play with different styles and cuts to keep your look fresh and modern.
When starting out with monochrome outfits, it's helpful to choose a color palette that suits your skin tone and personal style. For example, if you prefer warmer hues, you may opt for shades of brown, beige, or rust. If cooler tones are more your speed, you might try wearing shades of blue, silver, or white. And if you're feeling bold, a monochrome red or green outfit can be a real head-turner.
Another key aspect of creating a successful monochrome outfit is to play with texture. This means incorporating different fabrics and patterns to create visual interest in what might otherwise be a flat outfit. For example, you could wear a cashmere sweater with a leather skirt, or pair a silky blouse with wide-leg pants. These combinations keep the outfit from feeling too repetitive or monotonous.
Finally, accessorizing is key when it comes to monochrome outfits. By adding a pop of color or a statement accessory, you can break up the monotony of your outfit and add some personality. For example, wearing a bright scarf, bold lipstick, or statement earrings can all help to elevate an otherwise monochrome outfit.
Overall, monochrome outfits can be a fun and versatile option for any fashion-forward individual. By choosing the right color palette, mixing textures and styles, and accessorizing thoughtfully, you can create a memorable look that is both timeless and modern.
Let's Get Colorful: Choosing a Color Palette
Choosing a color palette for a monochrome outfit is crucial in achieving a stylish and cohesive look. My go-to strategy is to first determine the primary color and then play around with its shades and tones. For example, if I decide to go with blue, I would experiment with navy, powder blue, and baby blue. Another option is to use different shades of neutrals like beige, grey, or white. Once you've decided on the primary color and its various shades, it's time to consider complementary colors. This can be achieved through the use of accessories or by adding a pop of color in a small yet impactful way.
When selecting colors, it's important to consider the occasion and the environment you'll be in. For instance, darker colors are great for more formal events or professional settings, whereas brighter and bolder hues work well for casual outings. Additionally, it's important to remember that the color palette doesn't necessarily have to be limited to clothing. You can also play around with different color accessories like shoes, belts, bags, and jewelry.
One expert tip I've learned is to consider my skin tone when selecting the color palette. For example, if I have warm undertones, I'll typically lean towards warmer hues like orange or rust. If I have cool undertones, I'll opt for cooler colors like purple or green. Ultimately, the key is to experiment and see what works best for your individual style and complexion.
Lastly, don't be afraid to mix and match different textures and fabrics within your chosen color palette. This adds depth and interest to the outfit while still maintaining a cohesive look. Just remember to keep the overall color scheme in mind when choosing different pieces.
Choosing a color palette may seem daunting at first, but with a few simple considerations, it's easy to create a stylish and cohesive monochrome outfit. So go ahead, play with color, and let your personality shine through!
Utilizing Variety in Styles and Textures
When it comes to styling monochrome outfits, incorporating different styles and textures is crucial to making the look visually interesting. A monochromatic outfit can easily become boring and lacklustre if the same fabric and style are repeated from head to toe. That's why I like to mix it up.
For example, if I'm wearing a black sweater, I might pair it with a leather skirt or a pair of velvet pants. The contrast between the softness of the sweater and the edginess of the leather or the luxury of the velvet can make for an eye-catching outfit. Similarly, if I'm wearing all white, I may opt for a pair of distressed denim jeans or a cotton eyelet skirt. The key is to create a sense of balance while maintaining a cohesive overall look.
Another way I like to mix textures is by adding accessories. A pair of suede ankle boots or a faux fur scarf can add depth and richness to an outfit while still keeping the monochrome theme intact. And don't be afraid to play with patterns! Stripes, polka dots, and plaid all work well in a monochromatic outfit as long as they are within the same color scheme.
Ultimately, playing with different styles and textures allows you to bring your personality to the outfit and make it unique to you. So have fun with it!
For more inspiration on styling monochrome outfits, check out Lovely Life of Leah's article on Styling Monochrome Outfits for Any Occasion.
Getting Creative with Accessories: Adding Flair to Your Monochrome Outfit
Once you've chosen the color palette and selected an array of clothing pieces with different styles and textures, the next step is to accessorize. This is where you get to showcase your personal style and creativity!
One of my favorite ways to accessorize a monochrome outfit is with statement jewelry. This could be a bold necklace, a pair of eye-catching earrings or even a stack of bracelets. It's all about finding something that speaks to your personality and making it the focal point of your outfit.
Scarves are another great accessory that can add a pop of color or pattern to your monochrome look. Depending on the season or occasion, you could opt for a lightweight silk scarf, a cozy knit scarf, or a dramatic oversized wrap.
Belts are also an excellent tool for creating interest and shaping your silhouette. You could choose a statement belt with a unique buckle, a corset belt for a trendy look, or a thin belt to cinch in your waist.
Finally, don't underestimate the power of a stylish handbag or pair of shoes to transform your outfit. A brightly colored clutch or patterned heels can add a touch of personality, while a sleek leather tote or classic ankle boots can elevate your look to sophisticated chic.
Accessorizing is all about having fun and experimenting with different pieces until you find the perfect combination that makes you feel confident and stylish. Don't be afraid to mix and match materials, textures, and styles to create a truly unique look.
That's a Wrap: Concluding My Monochrome Outfits Guide!
Well, folks, there you have it – my comprehensive guide to mastering monochrome outfits. I hope that my tips and tricks have given you a newfound confidence in your wardrobe, and have inspired you to experiment with new color palettes and styles.
Remember, the key to creating a monochrome outfit is to have a cohesive color palette and to play around with texture and style. Don't be afraid to mix and match different shades and hues, and to accessorize in unique and bold ways.
One of my biggest tips is to use accessories to enhance your outfit – whether it's a statement bag, a bold pair of heels, or a chunky necklace, accessories can take a monochrome outfit from drab to fab with just a simple addition.
Lastly, I want to emphasize the importance of having fun and experimenting with your style. Fashion is all about expressing yourself and having fun with your wardrobe. So go ahead and play around with some new color schemes, mix up your textures and patterns, and let your personality shine through your outfits!
Thanks for joining me on this monochrome journey – I can't wait to see the stylish monochrome ensembles you come up with!