Look Fabulous in a Designer Dress
Hey there, let's talk about Designer Dresses
What's up, guys? Are you as excited as I am to talk about designer dresses? If so, get ready to learn all about how to rock a designer dress and look like a million bucks.
But first, let me define what a designer dress is. A designer dress is a high-end piece of clothing that is created by a fashion designer and typically costs more than your average dress.
Now, I know some of you might be thinking, "Why wear designer clothing when I can get something similar for much less?" Well, hear me out. There are many benefits to wearing designer clothing, such as higher quality materials, better fit, and unique designs. Plus, wearing a designer dress can make you feel like a total boss and elevate your confidence.
But, I get it, not everyone has the budget to splurge on a designer dress. Luckily, my friend Leah over at Lovely Life of Leah has some amazing tips for affordable formal wear. Seriously, check it out!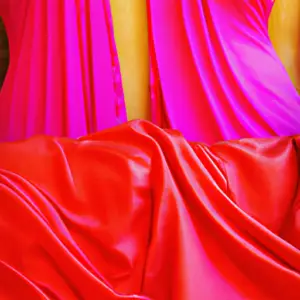 Now that we got that out of the way, let's dive into some tips on how to look like a million bucks in a designer dress.
How to Look Like a Million Bucks in a Designer Dress (and not for others)
Hi there, my fashion-savvy friends! If you're anything like me, you love a good designer dress. There's just something about slipping into luxurious fabrics and expertly-crafted designs that makes you feel like you can conquer anything. But, let's be real, not all of us have the budget to buy designer dresses all the time. That's why it's important to know how to make the most of the ones you do have! Here are my tips for looking like a million bucks in a designer dress (and not just for the gram).
Choosing the Right Fit
First things first, the fit of your designer dress is key. A poorly-fitted designer dress can be a major fashion faux pas and completely ruin the look you're going for. Make sure you're choosing a dress that flatters your body type and fits comfortably. Don't just go for the smallest size because you think it'll make you look slimmer. Embrace the size you are and rock it with confidence!
Selecting the Right Fabric
The fabric of your designer dress is another important factor to consider. Luxury fabrics like silk, satin, and velvet can all make a dress look and feel more expensive. If you're on a budget, look for dresses that use more affordable fabrics but are still well-made. And don't forget the importance of caring for your dresses properly! Dry cleaning may be a bit more expensive, but it will help your dresses last longer and maintain their luxurious feel.
Accessorizing Strategically
When it comes to accessories, less is often more. Choose statement pieces like bold earrings or a statement necklace, but don't overdo it with multiple pieces of jewelry. You want to let your dress be the star of the show! Also, consider your shoes and bag. A great pair of heels can elevate any dress, but make sure they're comfortable enough to last you through the night. And don't be afraid to mix high and low-end pieces. A designer dress can look just as chic with a pair of affordable accessories.
3. Outfit Ideas: Dressing to Impress
When it comes to designer dresses, there are a plethora of options to choose from. However, not all dresses are created equal. Here are a few outfit ideas that are guaranteed to make you look and feel like a million bucks:
Elegant Maxi Dress
For a formal event or a fancy dinner, an elegant maxi dress is the perfect choice. The long, flowing silhouette is both comfortable and sophisticated, while the right accessories can make it a showstopper. Opt for delicate jewelry and a pair of high heels to enhance the dress's femininity. If you're wearing a solid color maxi dress, you can even experiment with bold makeup for a daring evening look.
Sheath Dress
A sheath dress is more a form-fitting option that's perfect for a business meeting or a daytime event. Its sleek silhouette and timeless design have made it a classic staple in fashion. When accessorizing, go for understated jewelry and a chic clutch to balance the dress's simple yet elegant style. Remember, simplicity is key!
Wrap Dress
A wrap dress is a versatile option that can be dressed up or down depending on the occasion. It's a flattering choice for most body types and can be worn comfortably throughout the day. When it comes to styling, you can pair it with a sleek blazer and pumps for a professional look or a leather jacket and ankle boots for a more casual vibe.
Remember, at the end of the day, it's all about feeling confident and comfortable in what you wear. Choose a designer dress that speaks to you, and style it in a way that makes you feel like a million bucks!
Wrapping it Up: Tips for Looking Like a Million Bucks in a Designer Dress
Well, that's a wrap! (pun intended) We've covered some great tips on how to look like a million bucks in a designer dress. Here's a quick summary of everything we talked about:
The Right Fit
Choosing a dress that fits you well is the key to looking like a million bucks. You want to make sure the dress is neither too loose nor too tight, and that it flatters your body shape.
The Right Fabric
Choosing the right fabric is also important. Satin, silk, and chiffon are just a few examples of fabrics that are commonly used for designer dresses. These fabrics are soft, smooth, and drape beautifully, giving the dress an elegant look.
Accessorize Strategically
Accessorizing strategically can add a lot of oomph to your outfit. The key is to not overdo it. Choose accessories that complement the dress rather than clash with it.
Now that we've covered the basics, let's take a look at some outfit ideas:
Elegant Maxi Dress
An elegant maxi dress is perfect for a formal event. Go for a dress that has a flowy silhouette and a V-neckline. Pair it with high heels and statement earrings for a chic look.
Sheath Dress
A sheath dress is a great choice for a cocktail party. Look for a dress that has a simple design and a bold color. Pair it with strappy heels and a clutch bag for a sophisticated look.
Wrap Dress
A wrap dress is perfect for a casual day out. Opt for a wrap dress that has a floral or abstract pattern. Pair it with sandals and a tote bag for a relaxed look.
Remember, it's not just about the dress, it's about how you wear it. Confidence is key, so wear your dress with pride and own the look. With these tips and outfit ideas, you'll be turning heads in no time!
Until next time, happy dressing!