Summer Wear Essentials for Rocking the Streets
Get Ready to Rock the Streets in Casual Summer Wear!
Hey there, fashion enthusiasts! Are you ready to take on the streets with your casual summer look? Casual wear is all about feeling comfortable, laidback, and confident in your outfit while enjoying the refreshing breeze of summer. It's the perfect time to experiment with different styles, patterns, and colors. So, grab your sunscreen and let's dive into the world of casual summer fashion!
First and foremost, let's define casual wear. Casual wear is a type of clothing that is relaxed, comfortable, and suitable for everyday use. It's all about looking effortlessly stylish without trying too hard. The beauty of casual wear is that it provides you with a comfortable and practical outfit that lets you enjoy the warm weather without compromising on style. Plus, wouldn't you prefer to wear comfortable clothes that you can move freely in?
Now that we're on the same page, let's talk about the benefits of wearing casual summer fashion. The first and most obvious benefit is comfort. Summer can be hot, and wearing tight clothes can make you feel sweaty and uncomfortable. Casual wear ensures that you stay cool and comfortable no matter what the weather is like. Another benefit of casual summer fashion is its versatility. Casual wear allows you to mix and match different clothing items, giving you endless possibilities to create different looks.
Must-Have Items for Summer Wear: The Essentials for My Casual Wardrobe
Summer is here, and I can't wait to rock my casual wear! As a fashion lover, I always make sure to include some classic and trendy items in my summer wardrobe. Here are my must-have items for summer wear:
Lightweight Tops
During summer, I prefer wearing tops made with lightweight and breathable materials. My go-to options are cotton, linen, and silk tops. They are comfortable, stylish, and can be dressed up or down with ease. Whether it's a crop top, a button-down shirt, or a flowy blouse, I make sure to have a few options in my wardrobe.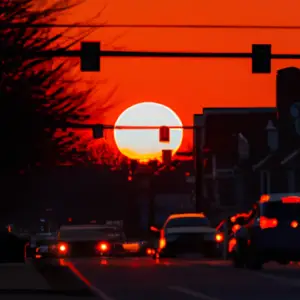 When it comes to bottoms, I opt for shorts or skirts that allow me to move freely and stay cool. I love denim shorts, high-waisted shorts, and flowy skirts. They are versatile and easy to pair with any top. I also prefer garments made with breathable fabrics like cotton, rayon, or linen blends.
Comfortable Sandals or Sneakers
Footwear is essential to complete the look. I usually go for comfortable and stylish sandals or sneakers. They give a casual and effortless vibe to your outfit. I prefer sandals with ankle straps or sneakers with chunky soles, and they come in various styles and colors, adding more personality to the outfit.
Sunglasses and Sun Hat
Staying safe under the sun is vital, and that means wearing sunglasses and hats. My preferred style is round sunglasses because they suit my facial shape. A sun hat comes in handy, and I choose wide-brimmed ones to cover my face and neck.
In conclusion, these are my go-to essentials for my summer wardrobe. With these items, I can create various outfits that suit my personal style and keep me comfortable. Let's all rock the streets with our summer wear!
Tips to Rock the Streets with Your Look
Now that you have your summer wardrobe essentials sorted, how do you create a look that will make you stand out from the crowd? It's all about infusing your personal style into your outfit choices. Here are some tips that I have found to be useful when it comes to rocking the streets with my summer fashion choices.
Mix and Match Patterns
Gone are the days when matching was a must in fashion. Don't be afraid to mix and match patterns to add some visual interest to your outfit. Stripes and florals can go together, and monochromatic prints can be paired with contrasting patterns. Just make sure to keep the color palette cohesive to avoid a mismatched look.
Add Accessories to Complete Your Look
Accessories can elevate a simple outfit and make it look more put-together. Adding a statement necklace or a stack of bracelets can create a focal point and add some personality to your ensemble. Don't forget to also choose accessories that fit the occasion. A clutch can be great for a dinner date, while a crossbody bag is perfect for running errands.
Consider Comfort and Practicality
While it's important to look stylish, it's also crucial to feel comfortable and practical in your chosen outfit. Be mindful of the weather and choose breathable fabrics that will keep you cool and comfortable throughout the day. In addition, think about the activities you will be doing during the day and choose your footwear accordingly. Wearing high heels for a day of sightseeing will not only be impractical but can also be painful.
So, what are you waiting for? Use these expert tips to create your stylish summer looks and let your personal style shine. For more outfit ideas and inspiration, check out this article.
Conclusion: Summing Up
Wow, we've come to the end of this blog on casual summer fashion. Let me recap the key points we've covered. Casual wear is defined as clothing that prioritizes comfort and practicality over formality. When it comes to summer fashion, must-have items include lightweight tops, breathable shorts or skirts, comfortable sandals or sneakers, sunglasses, and a sun hat. But don't stop there. To really rock the streets with your look, consider mixing and matching patterns, adding accessories, and always keeping comfort and practicality in mind. Remember, fashion is about expressing your individuality and having fun with your style! If this blog has encouraged you to try new looks and experiment with different styles, then I've done my job. Don't be afraid to step out of your comfort zone, and always trust your own judgement and creative instincts. Thanks for reading, and happy summer fashion season!