Dressing for Special Events and Occasions
Dressing right for the occasion is essential! Whether you're going to a formal event, out to dinner, or just getting coffee with a friend, your outfit says a lot about who you are and how you feel. It's important to be mindful of the look you're going for when dressing for each and every occasion.
Don't worry — I got your back. Now, let's get into it: here are my top tips for dressing for whatever comes your way, from the fanciest of affairs to the most laid-back occasions.
Tips on Dressing for Different Occasions
When attending different kinds of events, whether formal or casual, it's important to dress accordingly. But with all the rules and regulations around attire, sometimes it can be hard to know what exactly you should wear. Luckily, I've got some helpful tips on how to dress for anything.
Formal Events: For women, think dressy dresses, skirts, button-down blouses, or pant suits. Heels are also key – opt for something classic like a pump or strappy sandal. For guys, uh oh – no jeans allowed! Break out that suit and tie, though don't forget the dress shoes.
Business Casual: This one is pretty simple – get the best of both worlds. Women can choose from slacks, skirts, blazers, button-ups, and dressy flats. Men can stick to khakis, collared shirts, loafers, and blazers.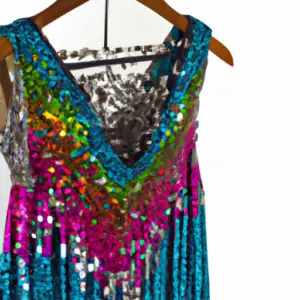 Casually: When it comes to dressing casually, comfort is key, but style still matters. Ladies can try jeans, a nice top, and a pair of cute kicks. Guys should go for dark wash jeans with a tee shirt or sweater and some stylish sneakers.
Once you've got the basics down, consider adding a few accessories to finish off your look. Jewelry, shoes, hats, and scarves can help tie the whole outfit together in a tasteful yet stylish way.
So there you have it! Whether you're dressing up or dressing down, it's always important to know how to put together an outfit that fits the occasion. With these helpful tips and advice, you'll be able to slay any function in style.
Accessories Make the Outfit
When it comes to dressing for any occasion, accessories can make or break an outfit. From jewelry to shoes and hats, these accents can give any ensemble that added something special. Whether you're lookin' for something subtle, or a tad more flashy, check out these tips for accessorizing your look!
Let's start with the basics – jewelry. Depending on the occasion, simple stud earrings, dainty necklaces, and classic watches are must-haves. For business meetings, select pieces that come in basic metals, such as silver and gold. But if you've got a hot date on the books, don't be afraid to step up your style with bolder jewelry like a statement necklace, sparkly rings, and colorful baubles.
And speaking of sparkly… when it comes to footwear, there's so many options to choose from. For formal occasions, stilettos, pumps, and loafers will give off a polished vibe. On the flip side, if it's a more casual do, you can't go wrong with anything from sneakers to sandals. And of course, don't forget the bling – glittery flats, metallic mules, and sequined heels always do the trick!
Finally, it's time to top things off with a hat and scarf. This is one accessory where you really have to feel out the situation. For fancier outings, go with a dressier hat like a wide brim fedora or panama. But on more chill days, classic baseball caps, boyfriend beanies, and oversized scarves make for super comfy 'fits.
So, there ya have it: jewelry, shoes, and hats & scarves. When you're wondering how to take your look to the next level, these accessories will do the trick. So next time you're getting dressed up, don't forget to pay some attention to the details. Have fun experimenting, and let the compliments roll in!
Conclusion: No Better Way to Leave an Impression than with Proper Dressing
As you can see, the art of dressing appropriately for each occasion can come down to a variety of factors and intentions. As much as I wanna encourage you to express yourself through your choice of clothing, certain environments require adherence to some rules and expectations.
For formal events, always opt for attire that exudes power and confidence. For business casual occasions, it's best to go for something a bit more toned down but still presentable. And for a more casual setting, it's important to let your personality and individual style shine through.
Don't forget about accessories either! A few timeless pieces that can spruce up any outfit, such as jewelry, shoes, and hats and scarves. You'd be surprised how these small additions can make a huge difference.
At the end of the day, it's all about being able to create an impression that sticks. Whether you're looking to show off your fashion expertise or simply put your best foot forward, there's no better way to do so than taking the time to get dressed for every occasion.
Dress Etiquette FAQ
How do you wear a dress in different styles?
If you want to dress for different occasions, you've got to know how to put together the right outfit. Whether it's a more casual get-together or a fancy night out, there are lots of different ways to style a dress. Here are a few tips for nailing the look.
First off, get creative with accessories. Jewelry, belts and scarves can all add a unique touch to your look. You can also layer a dress with a cardigan or blazer, depending on the occasion – it'll keep you warm and can add a professional touch. And don't forget your shoes – swap in a pair of sexy heels for a night out, or go for a more casual look with some flats or sneakers.
Next, don't be afraid to mix and match your dress with different colors and patterns. Bright colors and polka dots always look fun and daring. And if you're feeling a bit adventurous, try mashing together two different prints together. Just make sure they're in the same color family to avoid looking too wild.
Finally, play around with your hairstyle and makeup. Go for a messy bun or some beach waves for a more relaxed vibe. Or, if you're looking for a more polished style, try an updo. When it comes to makeup, you don't have to go over the top. Just keep it subtle with a natural lip color and some mascara.
Ready to master the art of dressing for different occasions? With these tips, you'll look your best no matter what event you're attending.
How do you dress differently from the crowd?
I'm always looking for ways to make sure I stand out while still looking appropriate for the occasion. When it comes to dressing for different occasions, there's no one-size-fits-all approach. But there are a few simple tricks I use to make sure I look great and make an impact.
First, consider the venue or occasion. Is it a social gathering or a professional one? That will determine the type of clothing you should wear. If it's in a more formal setting, I opt for accessories that have a little something special and make sure my choice of color stands out from the crowd. In a less formal setting, I like to add some statement pieces like a bright belt or scarf that really draw the eye.
Second, pay attention to the details. Even if you're wearing something basic, the details can make all the difference. I always make sure I'm accessorizing with a designer piece — like a great watch or a good pair of shoes — to take the look up a notch. I'll also make sure I'm avoiding any rips, stains, or wrinkles in my clothing.
Finally, remember that confidence is key. Whatever you wear, make sure it fits you well and you feel good in it. If you feel like a million bucks, your clothing will reflect that. There's nothing better than turning heads when you walk into a room and knowing it's because you dress differently from the crowd.
Is it OK to dress in different styles?
Sure, it's completely okay to dress in different styles! In fact, I think it's a great way to express your individuality and show off your creativity. I'd recommend choosing clothes that fit the occasion but still express your unique style. For formal events, think timeless, classic pieces that won't go out of style anytime soon, like a sharp blazer and dress shirt. For casual events like a day at the beach, try something laid-back and light, like a breezy sundress or relaxed shorts. And for nights out, opt for something a bit sassier, like a patterned jumpsuit or a sleek mini dress. So let your style shine, no matter the occasion!