Dressing Professionally Without Breaking the Bank
Introduction: Looking Professional on a Budget
When it comes to looking professional, it can be easy to assume that it costs a fortune. But if you strategize carefully and get creative, there are plenty of ways to look sharp without breaking the bank.
Whether you're heading into an important meeting or simply want to put your best foot forward in the workplace, looking polished can help make a good impression. That's why knowing how to put together a high-quality look without going over budget is so important.
We'll show you how to dress for success — for less! Read on for tips on finding affordable professional attire, styling it properly and staying groomed and hygienic on a budget. Let's get started!
Tips for Finding Affordable Professional Attire
So you want to look professional, but without breaking the bank? Yeah, I feel ya. Too often we're told if we want quality clothing secondhand is our only option – trust me, it ain't! Here's some insider tricks on how to get pro-level clothing for a fraction of the price.
One great suggestion is to hit up your local thrift store. When folks donate their old clothes it's a gold mine waiting to be tapped! Just take two seconds before you buy to check for any stains, snags or rips. Not sure what counts as "professional" attire? Don't sweat it – ask a salesperson for help. If they don't know, just dress up slightly more than what you normally would and snag yourself a steal!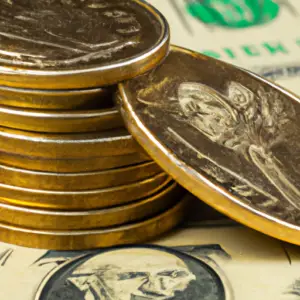 If you're an online shopper like me, then check out sites like Grailed and thredUP. Ya'll know these are my go-tos when I need something fresh but don't have the coin – they've got everything from vintage designer pieces to everyday basics. Plus, lots of these stores have student discounts so you don't even have to pay full price!
And lastly, if you're strapped for cash why not develop a clothe lending circle with your friends and fam. That way, everyone can save money – plus, when you're switching up your wardrobe it keeps things interesting. It's win-win.
Tips for Styling Professional Clothing on a Budget
When it comes to dressing for success, you don't need to spend a fortune. With a few savvy purchases and styling tricks, you can look professional without breaking the bank.
For starters, investing in quality basics is key. A few classic pieces—like oxford shirts, wool trousers, and tailored skirts—will go a long way. Since these items are timeless and won't go out of style, they'll last you much longer than their fast-fashion counterparts.
Accessories can also add interest to your look without burning a hole in your pocket. Stick with timeless jewelry like pearls or simple gold hoops. Swap out your watch band for a different color every once in awhile to keep the look fresh. And if you want to break some fashion rules, try pairing your work clothes with unexpected pieces, like statement sneakers or bright socks.
Sure, trends come and go, but that doesn't mean you have to keep up with them all! Investing in a few statement pieces – like colorful bags or bold prints – is a great way to incorporate the latest styles without going overboard. Mix and match these items with your existing work wardrobe for a professional yet trend-forward look.
Grooming and Hygiene
When it comes to looking professional on a budget, grooming and hygiene are key! Hair care and styling, skin care and dental hygiene can have a huge impact on your overall look. But you don't necessarily need to break the bank for these things.
For hair, head to a beauty school for an inexpensive cut and style. If you want to do it yourself at home, invest in quality products and learn some new techniques. And don't forget about hair accessories – they're an easy way to spruce up an outfit without spending a ton of money.
Skin care is also important. Keep your face clean and hydrated with a gentle cleanser and moisturizer suited to your skin type. And exfoliate regularly to keep your skin looking healthy and glowing.
Lastly, don't neglect dental hygiene! Regular brushing and flossing will keep your smile looking bright and beautiful (which is sure to make a great impression!). A visit to the dentist every six months never hurt either.
Final Thoughts: The Power of Professionalism
It's never been easier to look professional on a budget. With thrift stores, online shopping outlets, and borrowing from friends and family, you can access all sorts of stylish, yet affordable options for dressing your best.
Once you find that great bargain, take it to the next level with a few smart styling tips: Invest in quality basics, accessorize to add interest, and incorporate trends without breaking the bank. Lastly, don't forget about your grooming and hygiene: Keep your hair looking sharp, lather up with a good skincare routine, and keep those pearly whites shining.
By now, you know that looking professional doesn't have to cost an arm and a leg. So go forth, strut your stuff, and prove that looking like a million bucks isn't out of reach. After all, there's no better investment than in yourself.
Professionalism on a Budget
How can I look attractive in low budget?
It can be tricky to look professional on a budget, but there are a few tried and tested tips that can help you look polished and presentable without breaking the bank. The key is to focus on quality items to achieve a timeless, sophisticated look. Invest in a few high-quality pieces that you can mix and match, so you don't have to constantly buy new items. For instance, a crisp white blouse, a neutral-colored skirt, a classic dress, and a good pair of trousers are all key Basics that you can pair with different pieces. Invest in a couple of good jackets, such as a blazer and a trench coat, which you can use to instantly transform your look. Accessories are also key: a few statement pieces, like a stylish scarf or a hat, can take your outfit to the next level. Finally, pay attention to the things that often go overlooked, like your shoes and handbag—make sure they are of good quality and look appropriate for the occasion.
How to look luxurious on a budget?
If you're looking to look professional without breaking the bank, fear not! With a little effort and the right tips, you can look luxurious on a budget.
One way to look well-dressed without spending a fortune is to invest in key pieces that you can build outfits around. Your classic-cut blazer, crisp white shirt, and ankle-length trousers should all be simple, high-quality pieces that you can wear in different combinations- adding accessories to transform your look. Additionally, a statement piece like a tailored coat or statement shoe can instantly take your outfit up a notch.
You can also save on things like makeup, but don't skimp on quality. Look for luxury products, but invest in a few staple items rather than an entire glam kit. The same goes for your skincare routine- quality items like a serum, night cream, and hydrating mask can do wonders to make you look polished without breaking the bank.
Finally, it's important to pay attention to the small details. Iron and steam your clothes regularly, make sure your shoes are buffed and polished, and accessorize with tasteful items. Brooches, silk scarves, and statement earrings can all be found at low prices and will instantly add a luxe feel to any look.
Put all these tips together, and you can look luxurious without spending a fortune. Invest in a few key pieces, don't skimp on quality, and pay attention to small details to ensure you look professional on a budget.